Behavioral and developmental therapy that begins with your child's full potential. From a team that understands. Let us help.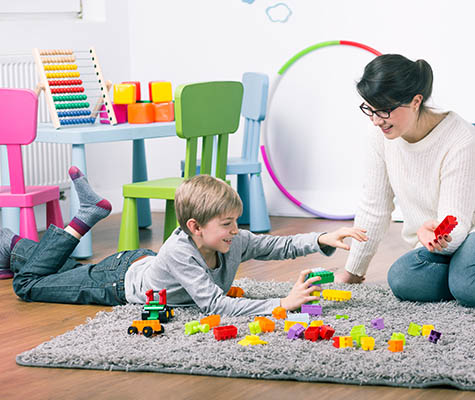 Our experience taught us that child-led therapy creates new and lasting benefits for everyone involved.
Learn more
Mother
My son has thrived immensely since we started a little over 2 years ago. All the therapists treat my son with all the kindness and love that any parent could wish for. I am extremely grateful to everyone who plays a part in his therapy and development. They truly care and will do everything they can to provide quality ABA services.
Mother
Abacus is an amazing company, I have worked with them for over 2 years, they are very professional and provide a great level of service and care for my son. My son has progressed enormously thanks to the dedication and consistency provided by the therapists, this is a family owned company who really care about their customers and families. I highly recommend Abacus.
Mother
Abacus has been and continues to be an invaluable asset for our family. We had been considering ABA therapy for years, but all agencies fell short because they either offered glorified babysitting services, or they were extremely rigid with their therapy approach. Our Abacus therapists have demonstrated nothing but love, patience and nurture towards our little one, and the change we have seen is nothing short of miraculous. Thank you.. thank you.. thank you!!!!!
Mother
I am happy with Abacus' work and dedication to my girl! The progress in a short time is incredible, the therapists are super loving, kind, patient and dedicated in their work, they are super sweet! My girl is delighted with each of the therapists, she is happy to see them and that is a sign that the time she spends in her therapies is learning and fun at the same time! As a mom I am delighted because from the first moment the attention and dedication of the Abacus team was incredible ! I am sincerely happy!
We'll start with a conversation about your unique situation, and go from there. Let us help.